Diverse and inclusive hiring is central to health equity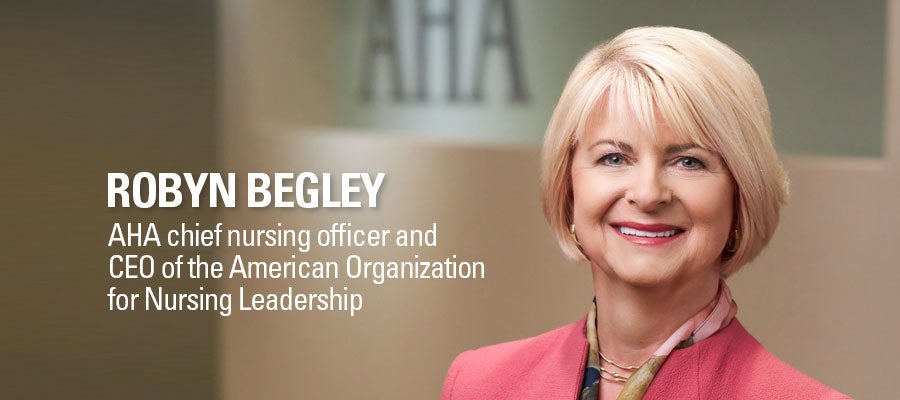 As health care leaders, we know equitable care is paramount to healthy communities. By becoming more inclusive and diverse as a field, we improve outcomes, save money and do the right thing.
But what does that look like in practice?
It begins with ensuring our workforce reflects the diversity of our patients and communities. In other words: we must be inclusive when we hire and manage our staff — especially nurses, who make up the largest proportion of caregivers in the typical hospital or health system.
The fact is, nurses are uniquely positioned to help patients achieve better health. They have more touchpoints with patients than other caregivers. And many of them are already screening patients for socio-economic risk factors and connecting them to community resources.
Given this, it is critical that nurses are aware of patients' cultural sensitivities and are prepared to help them with any social inequalities they face.
That's why organizations such as Akron Children's Hospital (ACH) in Ohio proactively hire nurses who accurately represent their patient populations. ACH recruits nursing students from traditionally underrepresented groups through its annual 10-week summer internship program. After the interns graduate from nursing school, many of them are hired by ACH as nurse technicians. By employing nurses who represent the populations they serve and understand the core challenges that those patients face, ACH is reducing health disparities.
Some hospitals are fostering diversity and inclusion in other ways. For example, Mercy Medical Center in Baltimore created a free workforce program in 2016 to train unemployed residents for positions in environmental services, foodservice and patient transport — experience residents could parlay to employment in various sectors. The program helps residents challenged by issues such as homelessness, lack of transportation or domestic violence obtain valuable work experience. In Baltimore, where high poverty and unemployment rates detract from the city's overall health, this inclusiveness can have a positive domino effect on the community's wellness.
The American Organization for Nursing Leadership (AONL) recognized both ACH and Mercy (in 2019 and 2018, respectively) with its Prism Diversity Award, which honors an organization that has advanced diversity efforts within nursing, one's community or one's organization. (Award nominations must be completed by a member of AONL.)
We urge individuals to reach out to AONL members within your organizations to nominate your organization for the critical work you are undertaking in this area.
And above all, I encourage you to continue to meet the needs of your entire patient populations by hiring and empowering a diverse staff.
Robyn Begley is AHA senior vice president, chief nursing officer and CEO of the American Organization for Nursing Leadership.