2020 National Leadership and Education Conference
In light of the latest COVID-19 developments and CDC recommendations, the American Hospital Association has cancelled the Institute for Diversity & Health Equity's 2020 National Leadership and Education Conference, scheduled for June 17-19 in Cleveland, as well as all affiliated events.
Due to the complexity of the circumstances, we ask for your patience as we determine next steps. If you have additional questions, please contact IFDconference@aha.org for assistance.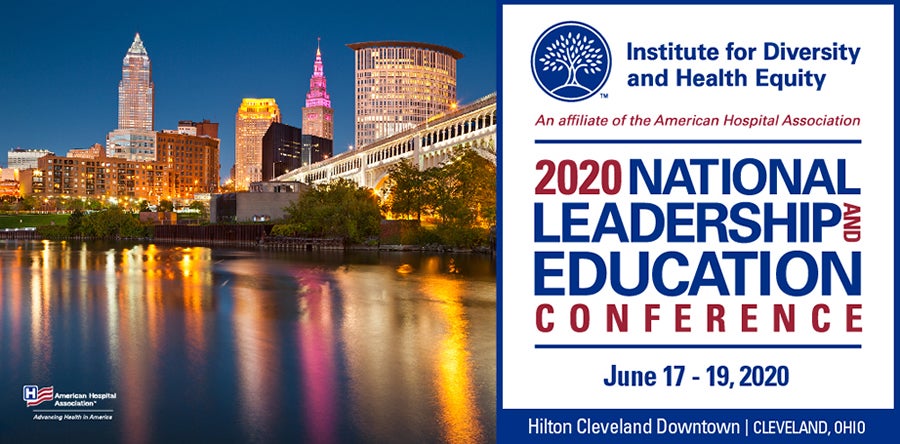 ---
Past National Conferences
2018: Stengthening Our Roots: Expanding Our Focus in Diversity, Inclusion and Health Equity - Chicago, IL.
2016: Accelerating Health Equity through Diversity and Inclusion - Philadelphia, PA.
2014: Equity: Moving Beyond Diversity - Chicago, IL.
2012: Run Towards The Roar - Confronting Disparities: A National Call To Action - Nashville, TN.
2010: Changing The Culture Of Healthcare - Chicago, IL.
---
For more information about the IFDHE's National Conferences, including sponsorship opportunities, contact Darren Henson at Dhenson@aha.org.