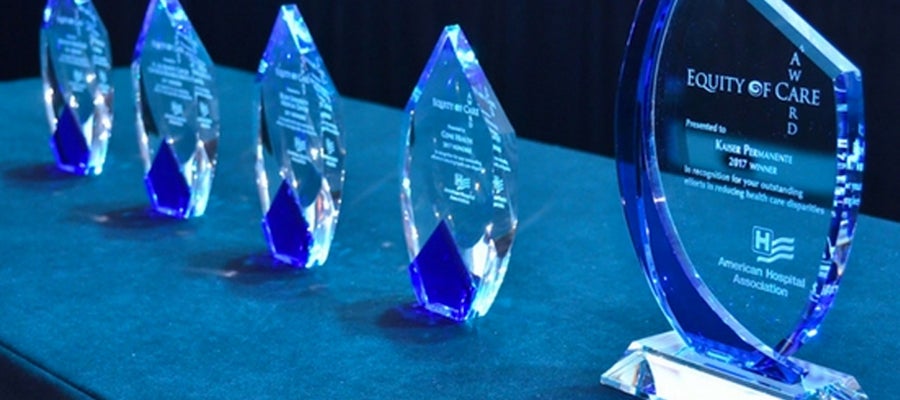 2021 Equity of Care Award Applications Closed
The Carolyn Boone Lewis Equity of Care Awards celebrate hospitals and health systems that demonstrate high achievement in advancing diversity, health equity, and equitable health care as evidenced through data, leadership, cultural awareness, and partnerships. These efforts have benefits including improved patient experiences, outcomes of care, reduced per capita cost and improved workforce preparedness in the following areas:

• Increasing the collection and use of race, ethnicity, language preference (REaL) and other socio-demographic data
• Increasing cultural competency training
• Increasing diversity in leadership and governance
• Improving and strengthening community partnerships
The 2021 application period is now closed.
Application Requirements:
All applicants must be a member of the American Hospital Association
All applicants must have signed the #123forEquity Pledge
Only online applications will be accepted.
For more information about the Equity of Care Awards, please email equityofcare@aha.org.
2020 Award winners
Cone Health - Greensboro, N.C. (Winner)
Chatham Health - Siler City, N.C. (Honoree)
Henry Ford Health System - Detroit (Honoree)
Key Resources