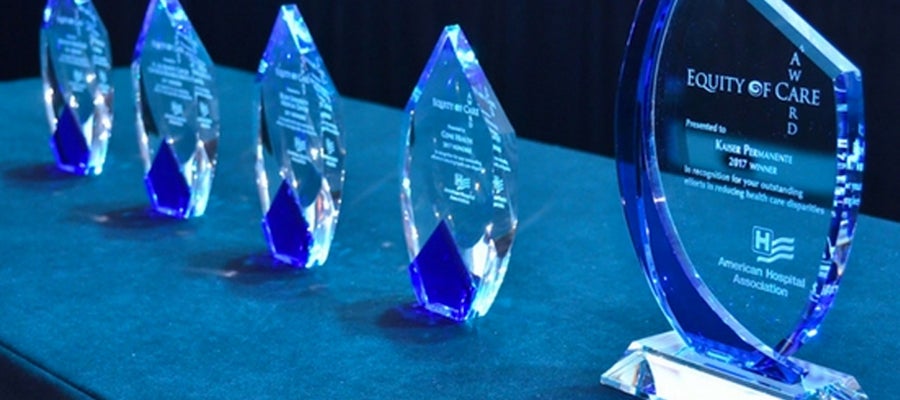 Carolyn Boone Lewis Equity of Care Awards
The Equity of Care Awards application cycle is now closed. Winners will be announced in May 2023.
In the meantime, read this case study about our 2022 Equity of Care Award winner, Mount Sinai Health System, that took on the task of addressing its communities health inequities.
For more information about the Equity of Care Awards, please email equityofcare@aha.org
2022 Award winners
Mount Sinai Health System - New York City (Winner)
Novant Health - Winston-Salem, N.C. (Honoree)
Thomas Jefferson University/Jefferson Health - Philadelphia, PA. (Honoree)