Certificate in Diversity Management (CDM): Faculty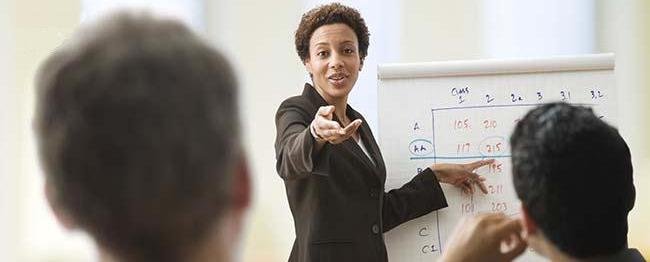 Our Curriculum in Diversity Management faculty are active diversity practitioners with extensive experience in the field of health care diversity. They combine theory and practice to provide dynamic, interactive tools and strategies that can be applied immediately to students' health care organizations.
---
Faculty Listing
Deborah P. Ashton, PH.D., CDM

​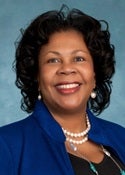 ​Dr. Deborah P. Ashton, founder of Planet Perspective, has over 25 years of diversity and human resources management in both the private, public and not-for-profit sectors. She is recognized as a thought leader on diversity and inclusion.
Her experience includes: Vice President, Chief Diversity Officer for Novant Health; Senior Director of Workforce Diversity for Darden Restaurants, where she developed a nationally recognized multi-tiered diversity training initiative; Director of Diversity at Harley-Davidson Motor Company, and headed diversity at Medtronic, a global medical technology corporation, and Argonne National Laboratory. In addition, she is the former Chief of Test Construction and Validation for the Commonwealth of Massachusetts.
As Vice President, Chief Diversity Officer of Novant Health, she led a new collaboration with the Healthcare Supplier Diversity Alliance, Tuck Business School at Dartmouth and Novation to offer an executive training program for minority business owners in the healthcare industry, creating pathways to potential opportunities for historically underutilized businesses. Under her tutelage, Novant Health ranked number three on DiversityInc Top 10 Hospitals and Health Systems for 2014.
She lectures the Strategic Development & Implementation for the Certificate in Diversity Management in Health Care (CDM). The CDM is a joint program between the American Leadership Council on Diversity in health Care, Institute for Diversity in Health Management, Health Research Education and Trust (HRET) and American Hospital Association (AHA).
Dr. Ashton earned her bachelor's degree in psychology from Clarke College in Iowa. She earned a Ph.D. in clinical psychology and public practice from Harvard University and completed a postdoctoral internship at Harvard Medical School. She is certified in diversity management and as a LaMarsh Master of Managed Change™. Dr. Ashton is a licensed clinical psychologist specializing in conscious and unconscious bias in the workplace.
Dr. Ashton is faculty to the Strategic Development and Implementation curriculum for the Certificate for Diversity in Management Program.
Shiva Bidar-Sielaff, MA, CHI™, CDM
Chief Diversity Officer
UW Health, Madison, WI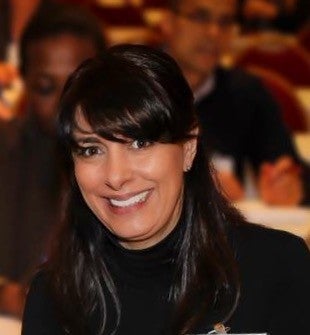 Shiva Bidar is the Director of Community Partnerships at UW Health, an integrated health system serving 618,000 patients each year in Wisconsin, Northern Illinois and beyond with 1,400 physicians, six hospitals, and 80 outpatient sites. In this capacity, Ms. Bidar is responsible for diversity & community partnership programs as well as the provision of culturally and linguistically appropriate services. Her experiences have included the development and management of relationships with key community groups and organizations, planning outreach and community partnerships, all facets of personnel management, budget creation and management, as well as diversity and inclusiveness training. She is the chair of the UW Health Council on Equity & Inclusion formed in 2014. Ms. Bidar is a founding member and vice-chair elect of the Madison Area Diversity Roundtable, a coalition of employers committed to diversity and inclusionary practices. She is the co-chair of the Latino health Council of Dane County. Ms. Bidar serves on the Madison Area Technical College Board of Trustees and the Madison Community Foundation Board.
Ms. Bidar is nationally recognized for her work in the area of diversity and inclusion and has been a frequent speaker at national conferences on cultural competence and health care interpreting. She has been instrumental in the development of language access policies & practices and the field of medical interpreting in the US. Ms. Bidar was a founding member of the National Council on Interpreting in Health Care (NCIHC) and as co-chair of its Standards, Training and Certification Committee co-authored the NCIHC Medical Interpreter Code of Ethics and Standards of Practice. She was a founding commissioner of the Certification Commission for Healthcare Interpreters (CCHI.)
Ms. Bidar is co-faculty to the Language Services and Quality curriculum for the Certificate for Diversity in Management Program.
Toni Flowers, CDM
Vice President and Chief Diversity & Inclusion Officer
Roper St. Francis, Charleston, SC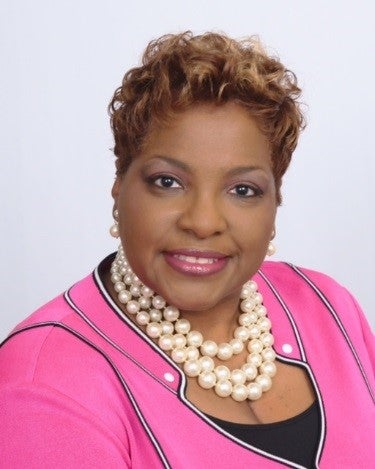 Mary "Toni" Flowers is Vice President and Chief Diversity & Inclusion Officer at Roper St. Francis, a non-profit healthcare system consisting of 5400 teammates and over 900 physicians. The system consists of 657 beds and 125 facilities serving 7 counties in Charleston, South Carolina. She is the system's first Chief Diversity & Inclusion Officer.
Toni is an award winning diversity professional that has been recognized in her community and nationally as a leader in the work to ensure health care equity for underserved populations. She is a member the executive committee of the American Leadership Council for Diversity in Healthcare and serves as faculty for Institute for Diversity's Certificate in Diversity Management Fellowship. Toni also serves as an advisor and executive coach to health systems and healthcare executives across the country. She has particular interests and skills in the areas of keynote speaking, executive training and development, workshop facilitation and strategic planning.
Toni has been recognized nationally by the Centers for Medicare & Medicaid Services for her excellence in program development and her work to achieve the greatest statewide reduction health disparities. She is a certified Social & Emotional Intelligence Coach and has received multiple diversity related certifications from such prestigious institutions as Cornell University and Georgetown University. She is a nurse and medical anthropologist. For more than twenty years has served internationally as a medical missionary to many countries throughout Africa, South America and the West Indies.
Ms. Flowers is faculty to the Diversity and Disparities Action Plan curriculum for the Certificate for Diversity in Management Program.
Heidi Gartland, MHA, CDM, FACHE
Vice President of Government and Community Relations
University Hospitals, Cleveland

Heidi Gartland, MHA, CDM, FACHE, is vice president of government and community relations at University Hospitals, a $3.5 billion health care system in Cleveland with 18 hospitals and more than 25, 000 physicians and employees. She leads UH's external relations and strategy, including community relations, community benefit, corporate reinvestment, strategic economic-development projects, government and regulatory affairs, and diversity and inclusion commitments.
She advocates for UH at the federal, state and local levels, and is an experienced leader in health care public policy. Board certified in health care management as an ACHE Fellow, Gartland is a member of the American Leadership Council for Diversity in Healthcare. She earned a Master of Health Administration at The Ohio State University.
Ms. Gartland is faculty to the Data Analysis and Community Assessment curriculum for the Certificate for Diversity in Management Program.
John C. Jones, EMBA, CDM
Associate Vice President
ProMedica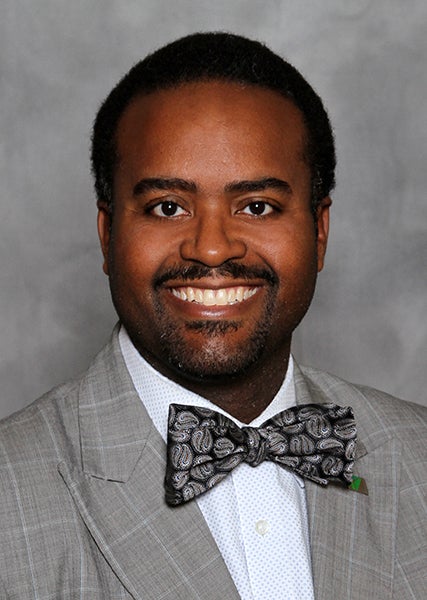 John C. Jones, EMBA, CDM, is associate vice president for Governance Office and the Office of Diversity and Inclusion at ProMedica. In this role, Jones serves the entire enterprise through the development of mentoring, training and placement of youth, young adults and other diverse individuals. He also provides education around inclusion and cultural competence. He is a proven leader with expertise in diversity, inclusion, board governance and leadership development.
Jones has served in various roles with ProMedica for a total of 14 years. He previously served the community as the president and CEO of the Greater Toledo Urban League from 2008–2012. He is a certified diversity practitioner, which he received from American Hospital Association's Institute for Diversity. Jones is an ordained minister and serves as an Associate Minister at the Christian Temple Baptist Church under the leadership and pastorate of his father, Rev. Charles E. Jones.
Rhonda Taylor Parris, BS, MS, CDM
Director of Workforce Planning
Aurora Health Care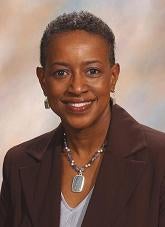 Rhonda has dual but integrated roles at Aurora Health Care, and has held this position for eleven years. She is responsible for planning, integrating and evaluating the diversity/inclusion and cultural competency goals into the strategic plan of the organization and is a member of a team responsible for assisting the organization in developing proactive strategies to ensure that it has the appropriate workforce with the appropriate skills and training to meet our business and customer needs.
Rhonda holds an undergraduate degree in Community Health from Western Kentucky University and a Master's of Science degree in Cultural Foundations of Education from the University of Wisconsin Milwaukee.
Rhonda is on the board of directors for the Planning Council of Greater Milwaukee, both the local and regional boards of directors for INROADS, is involved with the Black Achiever's Program for the YMCA of Metropolitan Milwaukee and with 100 Black Women.

Ms. Taylor-Parris is co-faculty to the Diversity and Talent Management curriculum for the Certificate for Diversity in Management Program.
Kevin J. Price, MBA, MHA
Director, Supplier Diversity & Performance
Novant Health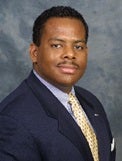 Kevin joined Novant Health, an industry leader in providing quality healthcare services, in 2006. He is responsible for diversifying the procurement spend base by the development and implementation of Novant Health's Supplier Diversity initiative. Working with various lines of business, Price identifies certified and qualified diverse suppliers, ensuring that they are given an opportunity to compete for Novant Health's business. As a result of his efforts, Novant Health has increased its diverse supplier spend more than 300% utilizing almost 400 diverse suppliers.
His latest endeavors include the refinement of the Tier II program, encouraging more majority/minority joint ventures and expansion of the Tuck School of Business Minority Executive training program to include a healthcare component. In recognition, Novant Health has won the 2010 CVMSDC Gov't/Non-Profit Sector Entity of the Year award, 2012 VHA National Leadership Award for Supplier Diversity and most recently placed 3rd among the top 10 hospitals nationally, according to DiversityInc magazine.
Kevin obtained his Bachelor of Arts degree in Political Science/Psychology from the University of North Carolina at Greensboro. He also completed his Masters in Health Administration and Masters in Business Administration, both from Pfeiffer University.
Mr. Price is faculty to the Supplier Diversity curriculum for the Certificate for Diversity in Management Program.
Juana S. Slade, CDM
Director, Diversity & Language Services
AnMed Health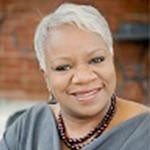 Juana Spears Slade is the director of Diversity and Language Services for AnMed Health in Anderson, SC, serving the residents of northwest South Carolina and northeast Georgia. AnMed Health, the state's largest private, not-for-profit health system, was one of the first in South Carolina to dedicate full-time resources to diversity management. Under her leadership AnMed Health has developed a comprehensive, integrated diversity program to better manage the organization's increasingly diverse patient population and workforce.
Juana is actively involved in her community serving on numerous non-profit boards and committees. In July 2009, she completed a two-year term as chairperson of the board of directors for the United Way of Anderson County, the first African American to serve in this capacity. She is vice chair of the United Way Worldwide's National Women's Leadership Council and was the 2006 recipient of the ATHENA Award presented by the Anderson Area Chamber of Commerce.
Juana is a graduate of Claflin University in Orangeburg, where she earned her bachelor of arts in Social Science and Political Science. She completed diversity studies through the American Society for Human Resource Management; the American Institute for Managing Diversity in Atlanta, GA; and the Upstate Diversity Leadership Academy of Furman University in Greenville, SC. Juana is a Cultural Competence Fellow of the Health Research Education Trust, an affiliate of the American Hospital Association; a member of the American College of Healthcare Executives; and a founding member of the American Leadership Council of the Institute for Diversity in Health Management, also an AHA affiliate. Juana is President of the South Carolina Society of Healthcare Diversity Professionals, an affiliated personal membership group of the South Carolina Hospital Association.
Ms. Slade is co-faculty to the Language Services and Quality curriculum for the Certificate for Diversity in Management program.
Michael L. Weaver, MD, FACEP, FCC, CDM
Emergency Physician
Saint Luke's Health System

Dr. Weaver is an Emergency Physician at Saint Luke's Health System that has been involved in diversity efforts as VP of Clinical Diversity since 2006. In 2007 he participated in the Health Research Educational Trust (HRET), American Hospital Association and Institute for Diversity, Fellowship program in Cultural Competency Leadership. As part of that program he did research on cultural aspects in healthcare delivery via the Culturally and Linguistically Appropriate Service (CLAS) Standards. His specific focus project included the creation of a crosswalk between the CLAS Standards and the Baldrige classification process for delivery of quality healthcare within hospital organizations. Together with the VP of Diversity, the CLAS Standards were adopted as part of his 11 hospital system's strategic plan and deployed throughout the following years. He is also involved in the CLAS Enhancement initiative.
In 2008, he had the opportunity to participate in Massachusetts General Hospital's First 'Disparities Leadership Program.' As part of that training he began an ongoing study to look at the influence of socioeconomic status upon myocardial outcomes in black and white patients. He has also had been involved in three Robert Wood Johnson, Hospital Quality Network (HQN) projects, reducing hospital readmissions, increasing ED throughput, and improving language services collaboratives.
Dr. Weaver is co-faculty to the Cultural Competency and Health Care Disparities curriculum for the Certificate for Diversity in Management Program
For more information, contact Jetaun Mallett at (312) 422-2692 or ifd-cdm@aha.org.
---