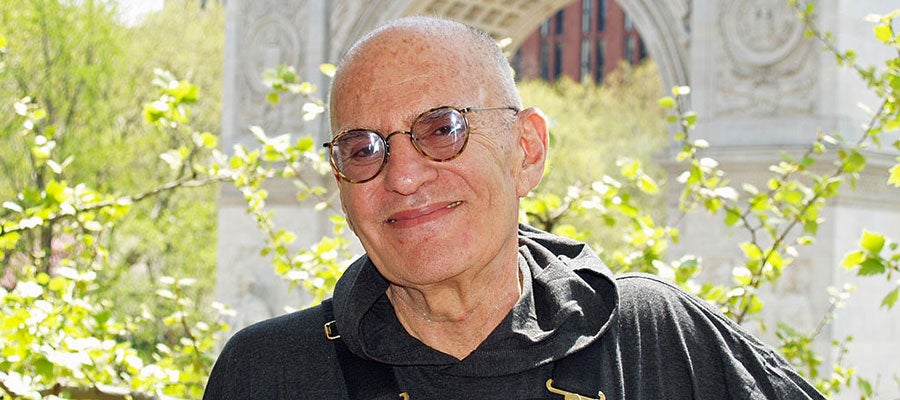 Larry Kramer: Pride & Equity
Darren M. Henson, Ph.D.
This Pride Month, the LGBTQ community and its allies celebrate with an aching absence — amid shifting cultural and social tides. Larry Kramer, a literary giant and iconoclast who used words printed and spoken as the engines for his long career, died late last month at the age of 84. Kramer turned speech into pointed activism when he founded the AIDS Coalition To Unleash Power, or ACT UP, which roused frightened and dying gay men to protest against government indifference.
As death loomed over the gay community during the AIDS crisis, Kramer became an outspoken champion of health equity, mobilizing ACT UP to rattle the consciousness of political and civic leaders, in the process changing the course of action for public health.
Most astounding is how Kramer's nonviolent protests upended protocols enshrined in research ethics and federal regulations intended to protect human subjects from abuse. Through bullhorns and dramatic public demonstrations, Kramer and ACT UP supporters argued that public officials were unjustified in withholding newly formulated medication that showed evidence of fighting AIDS but was still in development. The outcry — resonating from Kramer, his collaborators and countless others he inspired — convinced the public and government officials to relax existing protocols and allow for "compassionate release" of promising new AIDS drugs before clinical trials established their safety and efficacy.
A new narrative emerged and the tides shifted: Gay men and others with HIV deserved every chance to live.
Today, a new public health crisis — COVID-19 — is shining a light on inequity in health care; public cries against social injustice and police violence against African Americans are rallying people of varying ages, diverse races, ethnicities and sexual orientations in a style akin to ACT UP's work. More than ever, attention is being focused on supporting our nation's diverse communities, the issues that impact them most and serve as barriers that keep them from living fully realized lives.
Larry Kramer is no longer with us, but we haven't lost his spirit and determination. He showed us that persistence in a quest for equity can yield fruit. It did in the past, and it will yield change again.
Darren Henson, Ph.D., is Director of Operations for the AHA's Institute for Diversity and Health Equity.