Spotlight Feature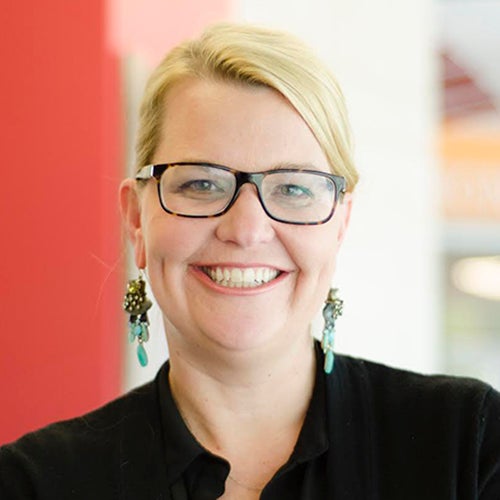 Sarah Steward de Ramirez, M.D., MPG
Vice President and Chief Medical Officer of Clinical Innovation
OSF HealthCare, Peoria, Ill.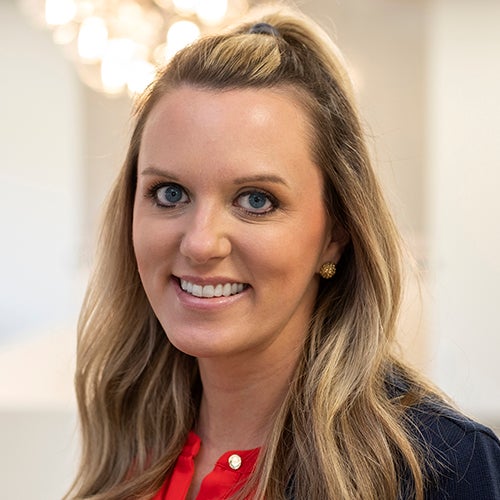 Abby Lotz, MSN, RN
Vice President of Digital Care and Chief Nursing Officer of OSF OnCall, OSF HealthCare Peoria, Ill.
Background: Knowing that its surrounding rural areas have high rates of poverty and that many residents lack access to preventative health care resources, OSF HealthCare in Peoria, Ill., wanted to step up and make it easier for area residents to gain access to mammography screenings and breast cancer treatment. To address racial and economic disparities affecting its own patient population, OSF set out to deploy new data collection methods to better identify women in the communities it serves, who might benefit from mammography screenings.
With funding and technical assistance from the health equity grant collaboration between the American Hospital Association's Institute for Diversity and Health Equity (IFDHE) and Blue Cross Blue Shield of Illinois (BCBSIL), OSF launched a new communications initiative using digital methods to reach patients through text messaging and other media. The effort focuses on both early identification of patients for regular mammography screenings as well as approaches to detect breast cancer in earlier stages. Sarah Steward de Ramirez, M.D., MPG, who serves as vice president and chief medical officer of clinical innovation at OSF, and Abby Lotz, MSN, RN, vice president of digital care and chief nursing officer of OSF OnCall, talk more about new efforts to connect with women in surrounding communities while working toward eliminating racial disparities in breast health.
Why did your hospital decide to move forward with this new initiative?
We decided we wanted to take on the racial, geographic and income driven disparities we see in breast cancer mortality. In an effort to do so, we started at the beginning of the patient journey, trying to achieve equity in mammography screening rates.
"By understanding our communities' greatest gaps in accessing care, we can create experiences that benefit our patients in ways that are important to each individual."
Across the country, Black women have a 60% greater breast cancer mortality than white women, but only a small part of these disparities are accounted for by genetics alone. And so, we believe that if we can identify more cancers at earlier stages, we can ultimately affect life expectancy in women, and in particular, the disparities in outcomes we see across different populations of women we serve. Additionally, we felt that if we could understand the best ways to communicate with underserved populations, we could translate these findings to addressing other health disparities we see.
What is the goal of your program and how do you anticipate your efforts will impact patients?
Of the households that OSF serves, nearly half are low-income and almost a quarter are below the poverty line. Nationwide, 40% of the population gets a yearly mammogram but for low-income women over 39, it's closer to 20%. So we know there is a strong connection between income and screening.
The program targets all women under the care of OSF who are considered to be eligible for a mammogram (>40 years) who have not had a mammogram in 2+ years. Though patients with multiple insurance types are enrolled in the study, there is a special focus to engage our managed Medicaid population because we know that poverty often creates many access barriers (transportation, childcare, etc.) in addition to the navigation difficulties all patients can experience when seeking health care. That way, over time, we can understand how to personalize care for all of our patients.
"We need to customize the patient care experience to each patient's lived experience so they all have the opportunity to live the healthiest lives they can."
Our program goal is to test three different approaches: a text outreach with a message for self-scheduling a mammogram, texting augmented with contact from a digital health worker (DHW) to screen for social determinants of health and to help schedule a mammogram, and texting augmented by DHW support, plus an invitation to an event where there are giveaways, walk-in mammograms, other health screenings and education.
If you have a community partner, how did this partnership factor into efforts to build this new program?
As part of our effort to increase mammogram rates, this work is also focused on addressing social and structural determinants of health. We are offering screening for these determinants to all our patients so that we can understand if issues, such as housing, food insecurity or transportation, contribute to lack of access to care.
Those who screen positive will be referred to community social service agencies and other local non-profits which can provide additional support to mitigate identified barriers. In our pilot communities, we have engaged existing partners, worked to establish new relationships and we are documenting gaps for future solutions-focused discussions.
Does a clearer understanding of socioeconomic conditions impacting patients and other barriers to health equity help you build a better program? How?
By understanding our communities' greatest gaps in accessing care, we can create experiences that benefit our patients in ways that are important to each individual. Meeting the resource navigation needs of our patients helps us to ensure we are caring for the whole person and providing an all-encompassing program.
We have made the social determinants of health assessment part of everything we do. As we know, the clinical care is only a portion of what people need, and we want to wrap around all their needs.
What information would you share with others about advancing health care equity within their organization?
Start with the data. It is an unfortunate truth that health disparities exist across all health systems. By simply asking the disparity question of the data — and disaggregating key performance and quality indicators by race, ethnicity, geography, language, income and gender — you can learn a great deal.
Next, if you can focus in on one disparity and immerse yourself in understanding the patient journey, you can begin to understand that the complexity of meeting each individual patient's needs lies in understanding health outcomes from an equity perspective (as opposed to an equality perspective). We need to customize the patient care experience to each patient's lived experience so they all have the opportunity to live the healthiest lives they can. Analyzing data forces you to ask deeper questions about the patterns in a given population's access to care, truly understand the structural determinants of health, and ultimately transform health and social care for the betterment of all patients.