Become an AHA Equity Transformation Partner

Gain awareness and credibility with AHA hospitals as they advance health equity within their organizations and across their communities
What is your organization's biggest challenge right now? Are you committed to eliminating health disparities? Are you working to advance health equity in health care organizations and local communities? The AHA Equity Transformation Partner (ETP) program offers a variety of ways for organizations that share the AHA's vision and commitment to health equity, diversity and inclusion to get involved in our work through their expertise and services.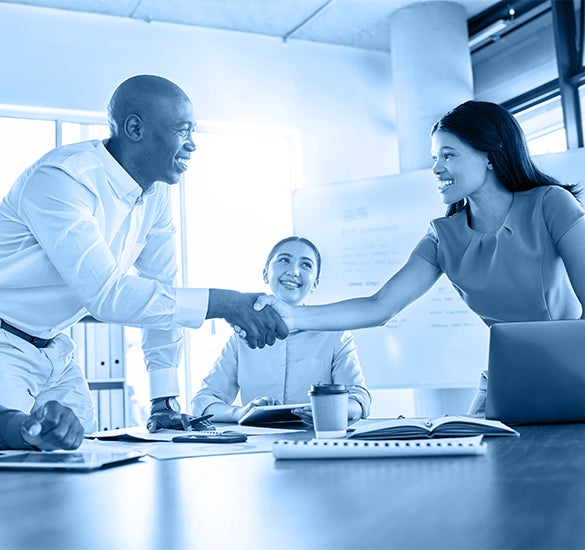 Program Benefits
Designation as a recognized leader in the field and a participant in AHA's equity partner network, with the right to use the AHA Equity Transformation Partner (ETP) icon
Placement on the ETP program webpage and regular program promotions via social, newsletter and email communications
Insider access to the AHA's Health Equity Influencer Roundtable events, special sessions with AHA leaders and experts in the field*
Opportunities to participate in AHA's Health Equity events
*Access to events is correlated with participation level.
How the ETP program Works
The AHA Equity Transformation Partner (ETP) program is available to highly reputable, qualified service providers in the diversity, inclusion and health equity space. The AHA's internal team of experts, senior management of the IFDHE, reviews and selects providers and services that meet our criteria and demonstrate success specifically with existing AHA members. We are seeking organizations that: 
Have an established hospital–health system client base
Can provide two case studies featuring recent work and three references from recent clients
Demonstrate alignment to the Health Equity Roadmap framework
Show commitment to continuous improvement of practice and sharing promising practices with the field
Connect with us
Want to make an impact? Let's talk.
Interested in ETP? Please provide the following information to download a prospectus and someone from our team will be in touch.