A Call to Leaders: Elevate Others as You Ascend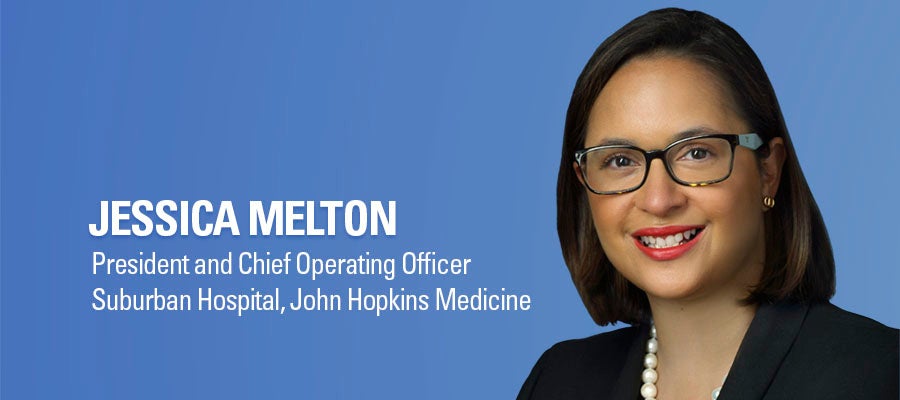 Growing up, I learned that the highest purpose and accomplishment in one's life is service to others. 
Going into health care, I knew I wanted to play a role in helping the most vulnerable members of our communities. Hurricane Katrina inspired me to take a non-traditional path. There were unimaginable choices no one should ever have to make about who should be helped and who should be left behind. I wondered who was taking care of the people who were taking care of the patients. I imagined what that would have been like for my mother (a nurse), my grandmother (a housekeeper at the hospital I was born in) and my grandfather, who retired as head of facilities for a hospital. For these reasons, in graduate school I focused on disaster preparedness for health care systems. 
Kevin Sowers, then president of Duke University Hospital, was my first boss and challenged me to see potential in myself and in roles I never would have considered. He gave me opportunities to grow both my technical and soft skills. He appointed me as the interim, and then permanent director of preparedness for the hospital. It was my dream job!
I didn't envision myself as an "executive leader," sitting in a tower office, wearing a starched suit and worrying about profit. This was my biased assumption because I had never been exposed to a hospital CEO before my fellowship. I only knew the archetype from TV and movies. Pamela Sutton-Wallace, then chief operating officer at DUH, presented me with the opportunity — and gave me the courage — to take on my first vice president role. She showed me what it looked like to be effective and authentically myself — as a woman, mother of small children and a woman of color. Carolyn Carpenter, then president of Sentara Norfolk General Hospital, taught me to embrace and leverage my superpowers of my heart and mind connection, and to take risks. She hired me to take on my first C-suite opportunity as a COO and later as a president. 
These individuals weren't just mentors — they were sponsors. When I told them I did not want to be a CEO because I did not see anyone who looked like me, they pushed back and challenged me to be the leader I was looking for. Thanks to them and many others, my eyes were opened to how I could multiply my purpose and impact by ascending to higher roles in health care administration.
As we ascend, we must elevate and pull others up along with us. The Women in the Workplace 2022 report, published by McKinsey & Company and LeanIn.org, shows that only 4% of health care C-suite leaders across the nation are women of color. To represent our communities and workforce, our leadership tables must include diverse perspectives and backgrounds. Sponsoring others and being the role model that I didn't know I needed is a passion and priority. 
Jessica Melton is the president and chief operating officer, Suburban Hospital, at Johns Hopkins Medicine.