Changing the Narrative with Conviction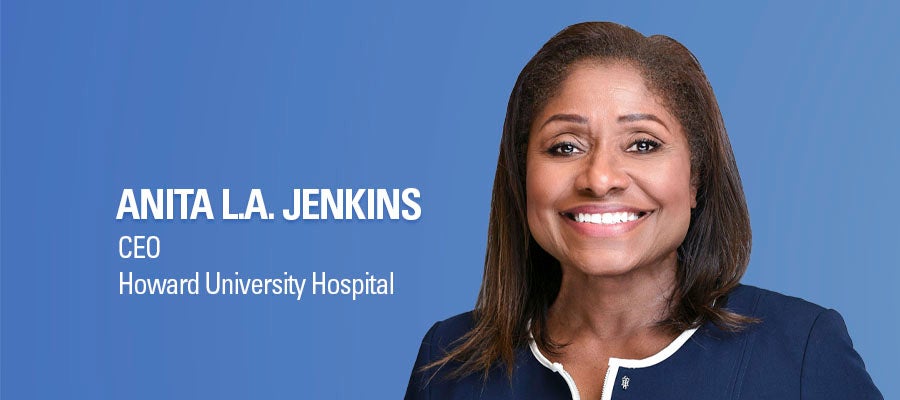 I came to Washington, D.C., from Dayton, Ohio in Feb. 2020 to serve as the chief executive officer of Howard University Hospital (HUH). Keep in mind, this was at the very beginning of the COVID-19 pandemic. Prior to HUH, I served as president   of Sycamore Medical Center, part of the Kettering Health Network. My contemporaries asked me, "why would you leave Sycamore Medical Center, which is a '5-Star' rated hospital by CMS; an 'A-rated' hospital by Leapfrog; and one of the top-100 hospitals in the country to come to Howard?"
My answer was simple. I knew that this was an opportunity to change the narrative about HUH, while building upon its rich traditions and great legacy.  We have an opportunity to do something amazing for this community. From early on, I have never taken the easy path. I've always worked while putting myself through school and taking care of my family. My career in health care started as a respiratory therapist in Pittsburgh and then in Huntsville, Ala. 
While working as a respiratory therapist, I visualized that I could become a supervisor and then a manager, a director and then a vice president. After my stops in Pittsburgh and Alabama, I transitioned into a health care leadership role in Danville, Va. Serving patients at the beginning of my career has been a guiding force influencing my approach to the business and administrative sides of health care, in addition to the great leaders surrounding me. I've been blessed with opportunities to follow my interests without losing my desire to connect with and serve patients.
Being Black and a woman in a health care leadership position can be challenging. I have been in rooms full of leaders who were making life decisions for people without having a clue about their needs and how those decisions would impact their lives. That's why my time, energy and efforts here in the district are so critical. For the past three years, I have acclimated myself to the issues that are critical to this city. I felt that it was important to be a city resident and become involved with the issues that affect so many people who live here. I am proud to serve on one of the mayor's task forces that looks at health care employment opportunities. 
My team and I are also involved in social issues that address health care disparities. We recently co-sponsored the Caucus on the Commission on the Social Status of Black Men and Boys, hosted by Congresswoman Frederica Wilson. 
As the CEO of HUH, I understand the unique position that I am in . I have come to the realization that we need to be more than just health care providers. Our partnership with Adventist HealthCare (AHC) provides an opportunity for us to make a huge difference in this community. AHC mirrors in our mission. They understand the needs of the patients we have been called to serve.
Together, we can and will do so many amazing things to help improve health care in our city and create a lasting legacy. I made a promise back in 2020 that we will be the top performing hospital in the city. I intend to fulfill that promise. 
Anita L.A. Jenkins is the CEO of Howard University Hospital. Please note that the views of authors do not always reflect the views of AHA.