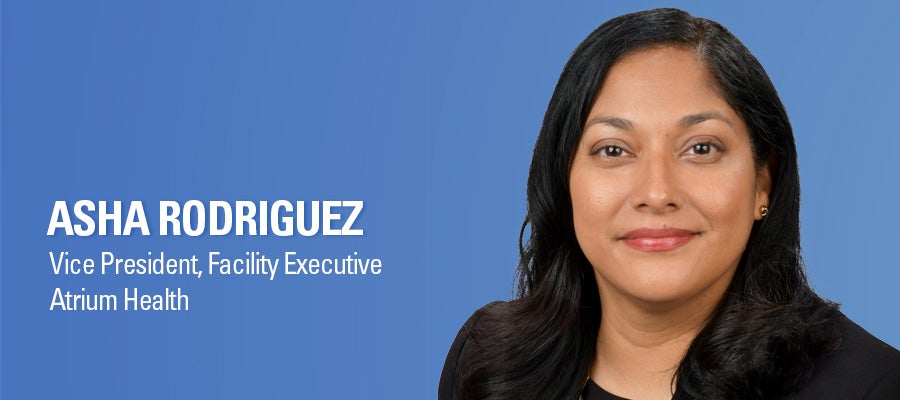 "I come as one, but I stand for 10,000," said Maya Angelou. 
I have sought to make this my personal mantra throughout my journey as a leader. Every person I have had the privilege to serve is with me at the table in my decision making. Their voices and experiences guide how I critically explore issues and how I make decisions. I am the sum of their experiences and my own, for better or worse. Their stories and my own make me more courageous when I sit in rooms. They are counting on me to speak up for them. 
I grew up in St. Croix, U.S. Virgin Islands, with parents of different cultures and ethnicities. They worked hard to make ends meet for their children in an economy challenged by hurricanes and declining tourism. They were very determined for us to have control over our own lives and encouraged us all to attend college with the hope that we would have professional careers.  
After graduating from Florida A&M University with a degree in health care management, I started my career as a middle school teacher with Teach for America in Washington, D.C. Serving in an underserved district, my students had the same socioeconomic challenges I faced growing up. They had problems that were much bigger than their time in the classroom. Despite their learning successes in school, I could not ensure a safe and healthy environment when they left at the end of the day. Being a provider was not going to be enough and making change would require more than providing education. It further affirmed that I needed to be a leader in health care working to address systemic issues that cause disparities.
Fast-forward to the present, I now serve as the Facility Executive of Atrium Health Cabarrus Hospital in Concord, N.C., which is now part of Advocate Health.  At this point in my leadership, I am fortunate to have the platform to create synergies between relationships, resources, and communities to address the gaps in health care disparities. What is most critical to the synergies are the stories of those we are trying to serve. Are their voices truly at the table when we make decisions? Identifying the right stakeholders, questioning the data or lack thereof, and understanding implications from other perspectives have been valuable in solving solutions for those who need us the most.
As I progress in my career, it has been important to ensure that I demonstrate how others can stand for 10,000. My work as a co-executive sponsor of Atrium Health's largest system resource group, African American Women Exemplifying Commitment to Equity and Leadership, or A2WeXcel, allows me to do this across the enterprise and not just at my hospital. To see how those women create belonging while we help them become their best, leaves me "Atrium Health Proud."  
Who knows what the future holds for me in health care? I do know that I am never alone as I carry the voices and stories of others with me into uncharted territory.  
Like Maya Angelou said, "I come as one, but I stand for 10,000."
Asha Rodriguez is the vice president, facility executive at Atrium Health.