Executive Certificate in Diversity and Health Equity
The Executive Certificate in Diversity and Health Equity (formerly the Certificate in Diversity Management) is a 10-month fellowship that provides health care professionals the competencies to effectively lead diversity, health equity, inclusion and justice practices in their hospitals and health systems.
The ECDHE fellowship offers a blended learning curriculum that aims to strengthen the skills of diversity, health equity and inclusion leaders so that they can create change at their hospitals and health systems.
The Executive Certificate in Diversity and Health Equity is the only national diversity certificate that is endorsed and sponsored by the American Hospital Association. The hybrid program offers both human resources and clinical applications of DEI principles and practices and is led by faculty of current practitioners.
---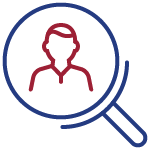 Target Audience: Executives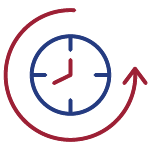 Duration: 10 months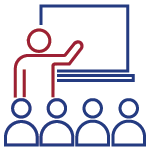 Format: Hybrid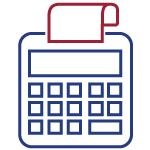 Tuition: $9,500 members/
$10,000 nonmembers
---
Frequently Asked Questions
Senior leaders charged with the development and/or management of diversity and health equity strategy for their health care organizations are encouraged to apply. If you are a director and you are interested in applying, you must have written approval from a senior leader to be considered.

Fellows from an active AHA member organization: $9,500
Two or more fellows from the same health care system: $9,500
Fellows from non-AHA member organizations: $10,000

The full tuition is due before the start of the program; however, if a payment arrangement is needed, it will be considered on a case-by-case basis. Please note that your certificate can be withheld if full payment is not received.

The fellowship takes 10-months to complete. During the fellowship, fellows will complete required content modules and participate in hybrid learning forums.

The fellowship structure consists of multiple components:

Pre-work assignments
Attendance to virtual and in-person residency forums
Module course work
The development of the Diversity and Disparities Action Plan
---
For more information, please contact us at IFD-ECDHE@aha.org.