Summer Enrichment Program
Advance the Next Generation of Health Care Workers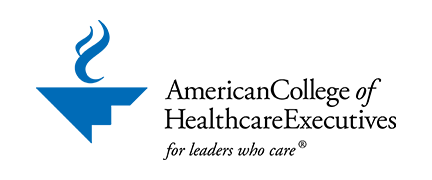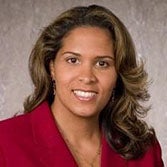 I can confidently say that the Institute's SEP is valuable. I would not be where I am today if I didn't have the guidance, coaching and support of many mentors throughout my career — all the way back to when I was a SEP student."
Suzanne Beauvoir Jackson, FACHE, CEO, John Randolph Medical Center, HCA, Hopewell, Virginia
1996 SEP Alum
---
2023 Summer Enrichment Program Schedule
| | |
| --- | --- |
| October 21, 2022 | Registration opens for host sites and students |
| January 17, 2023 | First round interviews will be conducted with IFDHE and student applicants |
| February 6, 2023 | First round matching will occur with host sites and student candidates |
| March 13, 2023 | Second round interviews will be conducted with IFDHE and student applicants |
| April 10, 2023 | Second round matching will be conducted with IFDHE and student candidates |
| May 1, 2023 | Host site applications close |
| June 5, 2023 | 2023 SEP begins |
| August 14, 2023 | 2023 SEP concludes |
---
AM I ELIGIBLE FOR THE SUMMER ENRICHMENT PROGRAM (SEP)?

To be eligible for the Summer Enrichment Program, you must:

Be a U.S. Citizen (work-study visas or permanent residents are not eligible for this program)
Be currently enrolled or recently graduated U.S. graduate student in an MHA/ MPH/ MBA or a comparable degree. (We currently cannot place undergraduates.)

Maintain a 3.0 GPA

Be able to move to a different US city from June - Aug of 2023.

HOW DO I APPLY FOR THE SEP?

Applying in the SEP database is a simple process. It can be broken down into these seven (7) steps:


1. Visit our Online Database by clicking here. (Bookmark this page for later reference.)

2. In the field, "Enter your Organization:" enter IFDSEP.

3. Enter your contact information into the blank applicant profile. (Note: Do not fill out the gray "Host Site Section." Skip down and complete the blue "Student Section.") Please do not skip any fields as a completed profile is required to register. (The registry will not save your progress. If you close the window or leave before it is complete, your work will be lost.)

4. Once you complete the profile, you will receive a confirmation email with your Profile Id. Save that information. You will need it to log in and update your profile or upload documents. (Note: If you do not receive a confirmation email, then your profile was not completed. You will need to create a new profile.)

5. Assemble your application packet materials and upload them to your "App Packet" page. Questions about the application packet materials are answered at the bottom of this page. They include:

Your letter of introduction (1 - 2 pages, telling us more about yourself.)

A Current Academic Resume

Current college transcripts (You may upload an unofficial copy from your college website. Your name, college, and major must be listed.)
Proof of US citizenship (i.e. birth certificate, US passport or US passport card only. Driver's license, social security card or green card will not suffice. Must be clear and easy to read.)
Two (2) letters of recommendation (preferably from a current dean, professor or recent employer)

One current, professional digital photograph of yourself uploaded to your profile page.

Completed, uploaded copy of the SEP Intern Commitment Form. (All boxes checked and appropriate text filled.)

Note: Please spell-check all of your documentation before upload. Applicants with materials containing syntax or spelling errors will not be accepted into the program

6. Login to your profile in the SEP Registry and upload these documents to your "App Packet" page. Note: Students who do not complete the profile and upload all documents will not be eligible for matching.

7. Download and read the SEP Intern Handbook. The handbook is full of helpful information. It will give you a thorough understanding of the SEP process and what you can expect throughout the entire program. Note: Do not ignore this step. The handbook is a critical part of your preparation for the program.

Once you have uploaded all documents, you are registered for the SEP program.

APPLICATION DEADLINE

Application deadline: Students that complete their profile with all their required documents and are eligible for the Summer Enrichment Program before March 3, 2023, will qualify for second round interviews with the institute staff. These students will qualify for second round matching with host sites.

Students that complete a profile after March 3, 2023, may be taken into consideration for an interview opportunity with the Institute staff and potentially matched to additional host sites that request interns.
For more information, contact ifd-sep@aha.org